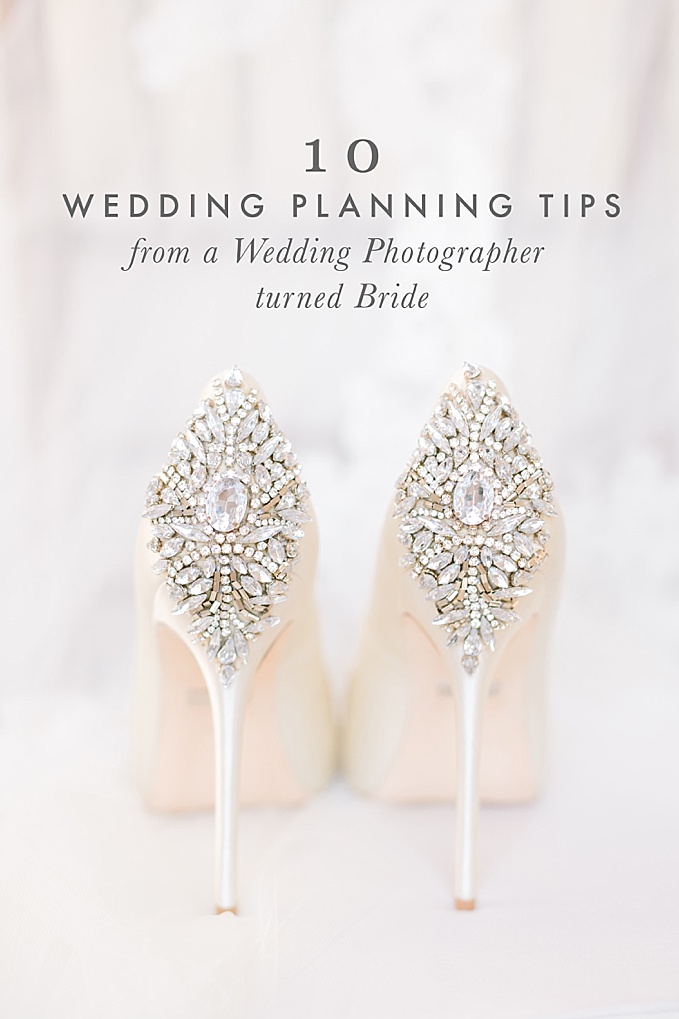 Some of you may already know, but I'm getting married in a few months! Planning a wedding in Charleston (one of the biggest destination wedding cities in the world) can be a bit overwhelming. There are so many great venues and vendors (which often are booked years in advance) that it is hard to choose! Add in the fact that I literally attend weddings almost every weekend for my job and it makes decision making even more difficult.  Like many brides, I am on a budget. Which unfortunately (or fortunately?) places some limits on what is realistic for us. When I meet with couples to chat about wedding photography, one of the most frequent comments I hear is that "wedding planning is so stressful!" But it doesn't have to be! Below are a few tips that come from years of experience in the wedding industry (and the time spent planning my own wedding!) Enjoy!
1.  Have a few non-negotiables.
I actually tell my clients this when I meet with them. Planning a wedding can often involve lots of people's opinions (especially if family members are paying for the wedding). Talk with your fiancé about some non-negotiable areas. Have a venue that you are head over heels in love with? Do you really want to have a specific band play at your reception? Is food super important to you? Figure out what matters and that will help you spend your time and money accordingly.
For us, three budget/logistical things that were important were: photography (no surprise there!), having our dogs involved, and being able to invite a lot of our friends/family. Higher guest count = more $. So we had to be creative about saving money elsewhere. We chose to get married on a weekday at a venue that was sentimental to us (and dog friendly!) with a more casual bbq/oyster reception. Both a weekday wedding and more casual cuisine is going to save us money so we can have all our favorite people there. Other areas we tried to save on were invitations and cake. I DIY'd the invites myself (which is not to say that paper goods aren't important. I photographed a graphic designer's wedding and obviously invitations were one of her top priorities! Decide what's important to you.) and see #10 below to find out our cake alternative.
2. Ask your friends for recommendations.
I have a bit of an advantage here. I get to see almost all the wedding vendors in action most weekends, so I know who my favorites are. For any bride however, the best way to find out about vendors is to ask your friends! Find out who their photographer was, their DJ, their florist. Were they happy with them? Were the vendors on time and easy to work with? Once you choose and hire a vendor, trust them to do their job.
3. Hire a planner.
Seriously, you need one. I realize not everyone can hire a full service wedding planner, but if you can afford it- it will be one of the best wedding decisions you make. Wedding planners save you time and stress… and are worth their weight in gold. Can't splurge on a full on wedding planner? See if you can find one that does day-of or week-of coordinating. Having someone in charge the day of the wedding will prevent you (or your mom) from stressing over set-up and organizational details.
4. Think about the weather.
Taking the weather and season into consideration will save you stress and keep you and your guests comfortable. Having an outdoor wedding in the summer? Consider having these things accessible to guests for both ceremony and reception: bottled water, misting fans, extra sunglasses, and bugspray. Perhaps you want to have extra white shirts for the groom/groomsmen to change into (let's be real – sweat is a problem in Charleston 75% of the year haha!). If you sweat or get red-faced easily when its hot, you may not want to have a wedding in August. I have photographed plenty of outdoor weddings where everyone was dripping (myself included haha), so we chose to go with a colder wedding date.
Thinking of a winter wedding like us? Think hand warmers, mushroom heaters, blankets, pashminas, or a coffee bar. Make sure you have a rain plan (again- the blessing of a wedding planner is that they help you think through this). As a photographer- I usually carry two clear umbrellas with me if it looks like its going to rain on a wedding day. For rainy-day brides, you can buy a bunch of them for you and your wedding party (I've gotten them at Target and Kohl's).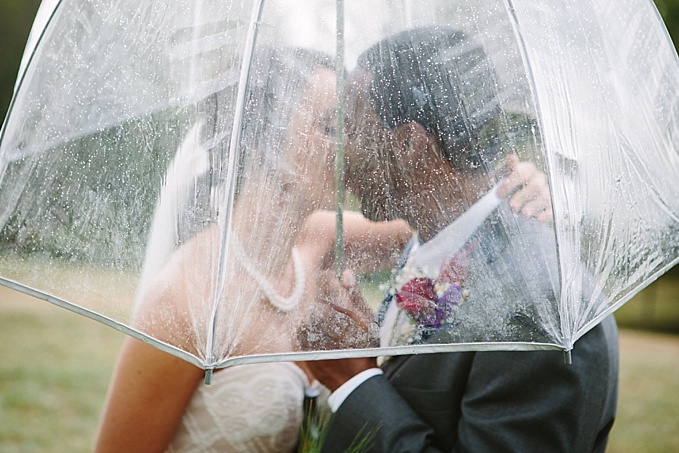 5. Over-estimate your timeline.
People are going to be late. It is a given. Hair and makeup can take longer than expected, people get lost, zippers or buttons get broken, Uncle Bob is in the bathroom (or the bar) when you need him for family photos. All of these things (and more) can add unexpected delays into a wedding day timeline. As a photographer, one of the biggest things I see that make couples feel stressed is when they are rushed or late. Make sure your photographer or wedding planner builds in some "secret buffer time" into your timeline. No, groomsmen photos probably won't take 30 minutes like on the schedule, but when the best man forgets his tie at home and shows up 10 minutes late, you will know that you are still good on time.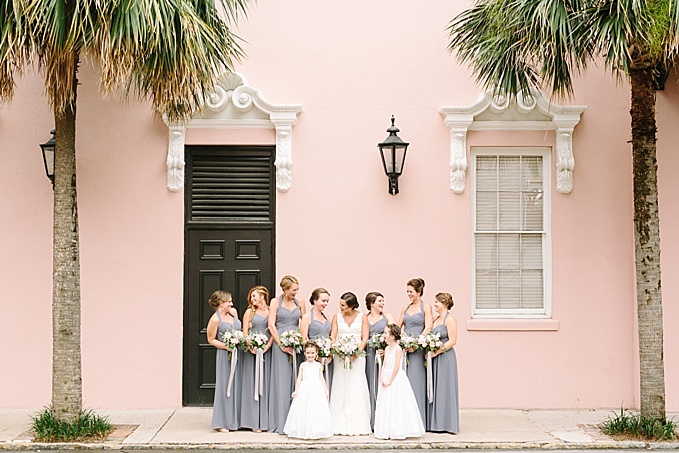 6. Hire professional hair and makeup artists.
Y'all. Airbrush is your BFF. Fake Eyelashes are your soul mate. Trust me. I even recommend that brides get professional makeup for their engagement photos if possible. (I did!) Makeup for photos is different than every day makeup. Especially if you are like me and don't usually wear things like eyeshadow or lipstick on an everyday basis, you need make up and hair help even more. You will be much happier with how you look in photos when you have it done. I've even seen grandmas get fake eyelashes at weddings and by the end they were asking if they could buy them at CVS. 😉

7. Pinterest can be your best friend…or your frenemy.
Let's be honest. Pinterest is awesome. You can plan your wedding, your dream house, what's for dinner and your future baby nursery all in one place! Pinterest is an easier way to search wedding inspiration or venue ideas rather than using Google. (Here is my wedding pinterest board!) But Pinterest can get you into trouble when 1. you have unrealistic expectations or 2. you get overwhelmed easily. Don't send your planner or photographer a bunch of industrial/dark/moody images when you are getting married at noon in an all white venue with blush bridesmaid dresses. Or pin $20,000 worth of florals when your budget for flowers is $2,000.  And if you are easily overwhelmed by too many options, then go back up to #2 and #3 and chat with your friends and planner instead.
8. Consider an unplugged ceremony. 
This one is a biggie for me personally and as a photographer. (In fact, there will be a blog post and video about this coming soon!) Weddings are a special time when friends and family have travelled long distances to watch you promise your life to another person. You have at least 1 (or 2 or 3) photographers/videographers documenting the event. So (nicely) tell your guests to put away their phones and iPads and just enjoy the moment. As a bride, I want to see their smiling faces when I walk down the aisle… instead of their pink polka dot iPhone case.

9. Make sure you love your photographer.
As wedding photographers, we spend more time with a bride than her groom does on her wedding day. Weird, but true. (Especially if you choose not to do a first look). It is important that you love your photographer's images as well as their personality. I pour my heart and soul into the weddings I photograph, and it is because I genuine love my couples and often become friends with them throughout the process. The unique thing about photography (and videography) is that we are the ones who curate your memories of the wedding day. Invitations, flowers, cake…all of them are beautiful but temporary parts of the day. The photographs are what you will keep for years to come…so choose the person who documents your day wisely.

And most importantly…..
10. You do you.
Your wedding does not have to look like every wedding you see online. My favorite weddings as a photographer are those that are unique and true to the couple. Some real life examples are:
-A bride wearing her grandmother's wedding dress for the ceremony, then changing into a modern dress for the reception.
-Food trucks at a reception instead of traditional catering.
-A unique cake topper that represents the couple.
-Cardboard cutouts of the couple's dogs showing up at the reception.
-The Bride and Groom joining their guests for a cocktail hour…before the ceremony.
-The groomsmen wearing funny socks.
-Incorporating cultural traditions into the ceremony/wedding.
And I could go on. The point being, there are no rules you have to follow. Our wedding ceremony will include my daughter Clara into parts of it, and as a whole the wedding will be pretty-kid friendly since we have lots of little cousins and nieces/nephews. We are having donuts instead of traditional wedding cake because… I am *slightly* obsessed with donuts and I get to eat wedding cake every weekend regardless.

We will be having an unplugged-ceremony because phones during wedding ceremonies make me want to cry and yell simultaneously. Figure out things that are unique and important to you and forget whether you have seen them at another wedding- start a fun new trend! Best of luck wedding planning….and if you have an awesome tip leave it in the comments below!